Westend-Synagoge – Disguised
For the first time participation of the Jewish Community Frankfurt at the Luminale 2018, we were able to play the Westend Synagogue in the Freiherr-vom-Stein-Straße with an interactive light installation.
The otherwise unlight facade of the synagogue was played by us with a dynamic facade projection and made visible from afar. The design of the projection makes the recognition of the architecture from a distance more difficult for the visitors and creates a moment of obfuscation with their disturbing images. It appeals to the curiosity of the visitors and makes them approach the "hidden" building.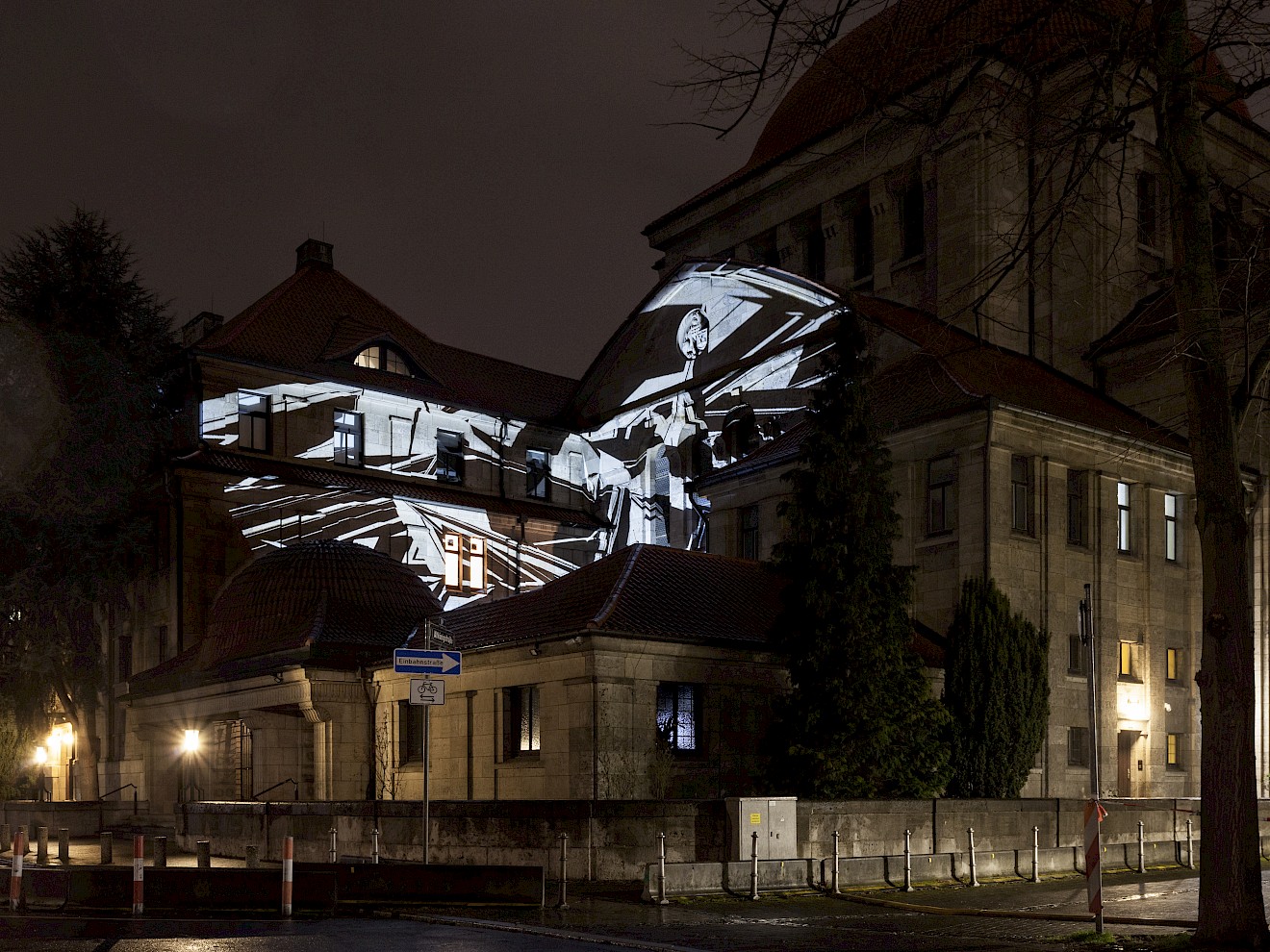 The aesthetics of the projected camouflage patterns are reminiscent of digital glitches, compression artifacts or patterns used to obscure the shape of prototypes, for example in the automotive industry. They are not only a maximum contrast to the otherwise immovable facade, but relate to the history of the community and the building, picking up destructive elements, but also the need for camouflage and adaptation, reconstruction and convergence.
At the same time, the visitors' presence and movements influence the facade projection. It creates a connection with the viewers who approach from a distance. The play with near and distant effects and the expectations of the observers creates a dramaturgy, which opens up in the movement around and towards the building. The abstract interaction with the projection is an indication of the relationship between humans and their environment and also refers to the effects of ignorant influence. Through the interactive component there is a dialogue between man and architecture and the people among each other. The project is not only emblematic of the role of the synagogue within the community, but also of its anchoring in the urban context.
Sound Artist: Jan P. Longerich
Event Technology: Stage-Pro